Death of Neda: an 'awakening' in Iran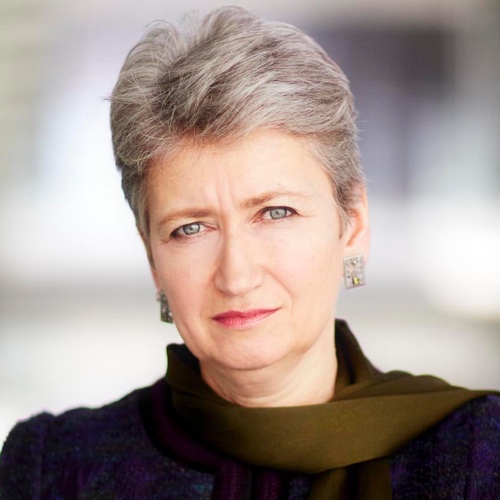 Lindsey Hilsum
International Editor
Student Neda Soltan became a martyr of Iran's struggles when she was shot dead during election protests. Her fiancé spoke to Channel 4 News about how she became a symbol of the opposition movement.
After her death Neda Agha-Soltan became the focus of Iranian discontent with the leadership in Tehran, and fuelled the opposition "green movement".
She was attending a demonstration against Iran's disputed presidential election when she was shot dead on 20 June 2009. The last moments of her life were broadcast across the world.
Her fiancé, Caspian Makan, who has since fled Iran, spoke to Channel 4 News shortly before what would have been her 27th birthday.
The "revolution", he says, should "not be silenced until the dawn of victory for the people".
"A lot of people expect me to speak of revenge," he said.
"I've been asked many times by many people; at times they haven't behaved well when I haven't responded to their request.
"So I want to say now that this wasn't something that entered Neda's thoughts.
"If we are going to take that route, even in our words, we are not so different from the leaders in the Islamic republic. This isn't what we want and it isn't what Neda wanted."
Click here to view Farsi version
Witnessing Neda's death
After being shot dead, Neda Soltan quickly became the international symbol of discontent with Iran's leadership. 

She was the victim of the brutal crackdown after the disputed presidential elections. 

Forty days after her death Channel 4 News talked to the doctor who tried to treat Neda Soltan after she was shot. 

He told our International Editor Lindsey Hilsum what he saw. The report contains some images viewers may find distressing.

Dr Hejazi, who is now in the UK, said he was standing near Neda when he heard a shot and saw her fall to the ground. 

He said: "I tried to stop the bleeding by putting pressure on the wound, but it seems the bullet had hit the aorta and the lung, so her body was draining of blood in less than a minute and she couldn't survive."

The crowd of protesters then seized a man in civilian clothes who they believed had shot Neda. 

Dr Hejazi says he did not see the shooting but while the crowd was grappling with the man, says he heard him shout "I didn't want to kill her!"

The Iranian authorities said the bullet that killed her was not a type used by Iranian security forces and allege that the incident was deliberately staged to blacken their image.
Caspian Makan also told Channel 4 News: "Leaders who have so simply and thoroughly taken responsibility for government over 31 years in Iran, killing people on mass, treating people dishonourably. They have no place.
"I hope by their presence people will make this call for governments elsewhere in the world to think hard about purging this dictatorship to free the noble people of Iran. Like all Iranians Neda didn't pursue war or peace. The people of Iran have long been a humanity and peace loving people.
"What takes place in our country today is wrought by the authorities and leaders of the regime. And the defenceless people are subject to aggression, threats, violence, arrest, torture and murder in the most horrific circumstances.
"The people of Iran have long been a humanity and peace loving people." Caspian Makan
"Therefore Neda was neither in pursuit of peace or war. She was a thinker and with the extraordinary capacity that she had in spirit and in thought without seeking any attention for herself, she was able to affect the opinions of people worldwide.
"Therefore the reason for the impact and this chance are Neda's thoughts in the last moments of her life that we all over the world witnessed.
"Neda personally taught me about bravery. I've learnt many things form Neda and I think Neda, with all her courage and bravery, made us all more determined.
"She made us all more determined so that we may stand against the despotism of the leaders of the Islamic republic.
"This feeling, this flame that she ignited in the people, will not die out. I don't call this a movement like some, I call it a revolution. I call it an awakening, a consciousness and a capability.
"And Neda in her thoughts and pursuits, in her innocence and bravery, created this.
"Her mantle was that of a go-between and so these cries will not be silenced until the dawn of victory for the people."
Iran: inside the Islamic state - special report

World News Blog: 'she made us all more determined'
Neda's death on the streets of Tehran, allegedly at the hands of a Basij militiaman during an opposition protest on 20 June, was filmed on a mobile phone and broadcast around the world.

Mr Makan spoke about her death to the international media and was subsequently imprisoned. On his release, he fled Iran.

Mr Makan said, "I learnt many things from Neda and I think that, with all her courage and bravery, she made us all more determined."

Read more from Lindsey Hilsum's blog