Max Levitas: from fighting fascists to fighting the council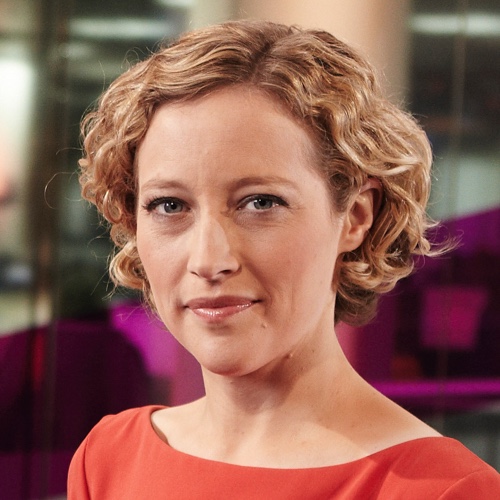 Cathy Newman
Presenter
Max Veritas, 99, fought Oswald Mosley's fascists in Cable Street nearly eighty years ago. Now he is fighting again – a demand for £25,000 from his local council.
As Max Levitas made his way slowly up the stairs to the east London flat where he's lived for nearly half a century, I found it hard to imagine the fiery young man who took on Oswald Mosley's fascists in the Cable Street race riots getting on for 80 years ago.
I was in a very, very fighting mood. I've learned how to fight. Max Levitas
But as he started talking about his memories of that turbulent time, I could see perfectly well why he describes himself as a fighter.
"I have learned how to fight. I don't fight individually, I fight collectively," he tells me.
Max is the son of Jewish immigrants from Lithuania and Latvia, who fled the Tsarist pogroms in 1912, and were subsequently forced by poverty to bring the family to Britain from Dublin.
He's clearly never had any expectation of life being easy.
So now he's rekindling his fighting spirit to take on the council, after being handed a gargantuan bill for repairs to his home. A lifelong Communist, he's co-ordinating collective action with other affected leaseholders.
'Mister, no'

It's quite a task, not least because Max is 99 years old.
When I met him, I expected someone rather frail. But although not physically in tip-top health that morning – nothing that his daily trips to the Turkish baths wouldn't sort out – his mind was impressively sharp.
As he recalled his role standing up to Mosley and his black-shirted supporters less than a mile from his flat, I felt transported back to that defining moment in the history of the left, when thousands of Jewish, communist and Irish eastenders gathered to stop the fascists.
As he described the police with their batons and their horses, I could see it all unfolding, and I could conjure up his rebellious glee at being fined £10 in court for his activities. No less vivid were his memories of battling rent increases in the 1930s.
And I couldn't escape the sense that here is a man who's lived through history, made history – and at the age of 99, finds that the battles of the past are increasingly being fought once again in the present.
So what will the doughty Max Levitas do if the council insists he pay?
He says: "The answer will be, 'Mister, No.'" And there's a magnificent twinkle in those penetrating blue eyes.
Tower Hamlets, the local council where Mr Levitas lives, has demanded £25,000 for repairs to the block of leasehold flats where the pensioner lives.
Mr Levitas owns the leasehold on the ex-council flat where he lives. Local authority tenants do not pay for the upkeep of a property, but leaseholders can be charged by the council. 
Tower Hamlets Homes, a not for profit company, hires contractors to carry out the work on council properties. Tower Hamlets Homes said it was "sure" that they would be able to find a better "financial option" for Mr Levitas. Tower Hamlets has since reduced his repairs estimate to £18,000.
However, Mr Levitas, a life-long communist, has vowed to continue fighting alongside other leaseholders.