Unconventional Tory and his paranormal activity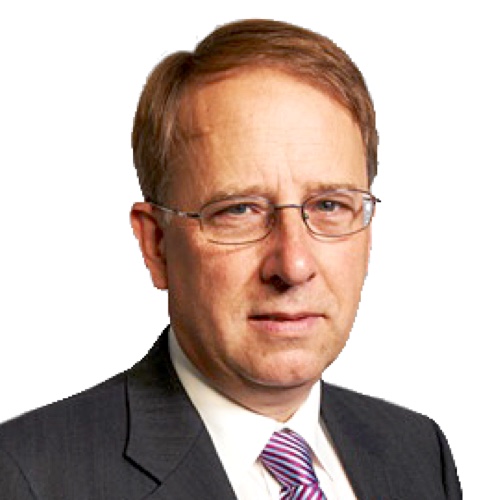 Michael Crick
Political Correspondent
Political Correspondent Michael Crick reports on how the Conservative Party has been accused of blocking one of its MEPs because of his expertise in the paranormal.
He'd be one of the most colourful and eccentric British Parliamentarians of modern times. And one Tory MP once called him "as mad as a box of snakes."
Rupert Matthews hopes soon to take over as Conservative MEP for the East Midlands, replacing the arch-Eurosceptic Roger Helmer, who last autumn announced his intention to step down shortly. But many in the party high command are worried, and not just because Matthews seems to be just as Eurosceptic as Helmer.
On the PR list system for the 2009 Euro elections, the top two candidates on the Tory list in the East Midlands were elected – Helmer and Emma McClarkin. Matthews, who was third on the list, was unsuccessful runner-up. By convention the next on the party list succeeds if any MEP dies or resigns. In this case that, of course, would be Matthews.
But it's not automatic. Under the electoral rules the party hierarchy has to approve the succession, and in this instance they've made it clear they want to interview Matthews first – on the grounds that he's no longer on the candidates' list. That makes Roger Helmer suspect a Central Office plot to ditch his friend Matthews in favour of a woman.
Matthews is undoubtedly controversial. He caused some offence, for instance, by publishing a pamphlet on 'Political Correctness' with golliwogs on the cover.
And he appears to have some outlandish interests, to say the least. Visit the site of the International Metaphysical University and you'll get an online course tutored by Matthews on the paranormal. For $425 he'll teach you all about ghosts, UFOs, poltergeists and so on, all towards gaining an online masters degree.
When I went to see Rupert Matthews at his home in Surrey today he refused to speak on camera. He doesn't want to upset his chances.
Off-camera, he denied several times to my face that he was a teacher for the IMU, and had merely designed the course. Yet in the IMU's online video Matthews talks to camera of being "your tutor for the course". Matthews denies being a professor for the university, though they were calling him such up to the end of last week.
And he denied that IMU gives out degrees, though their website quite clearly offers masters degrees. All very odd.
Important principles at stake
I'm not surprised that they're having worries in the Tory high command. But there are surely important principles at stake here too?
In 2009 voters in the East Midlands voted for a list that had Rupert Matthews in third place. Should party bigwigs be allowed to alter the order after the event? "I don't think you can change the rules mid-match," says a minister who is familiar with Matthews and his eccentricities.
And shouldn't the Conservatives have checked up on Matthews and his unusual interests before the 2009 election, not now, long after the event?
Conservative HQ says it will do what it can to help Matthews take over Helmer's seat. But they still want to question him. And I can't help feeling that the question process will lead to Matthews being rejected, or persuaded to abandon his claim.
That would be a pity in a way, for Rupert Matthews would be a lot more colourful than most MEPs.