Several dead in twin attacks on Norway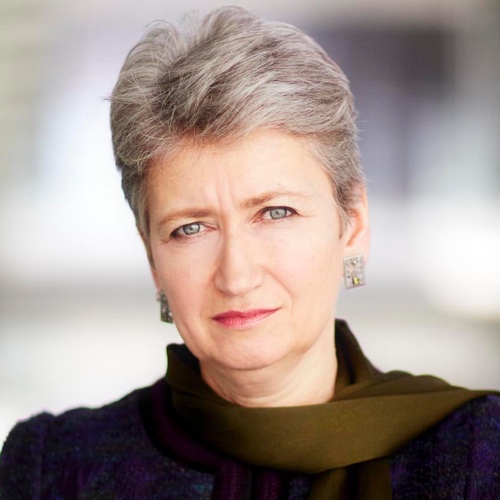 Lindsey Hilsum
International Editor
Seven people have been killed in a huge bomb attack in central Oslo, and police confirm 9 or 10 deaths at a shooting at a Norwegian Labour Party youth camp on an island south of the capital.
As many as 17 people are thought to have died and many others are injured – with Norway reeling from twin attacks. First, a suspected car bomb outside the Prime Minister's office in Oslo, killing seven people.
Then a gunman disguised as a police officer began shooting at a Norwegian Labour party youth camp on the island of Utoya, north-west of the capital. One person has been arrested, but it is feared there could still be explosives there.
Oslo explosion
The explosion tore through the centre of Oslo in the early afternoon – smoke and flames poured from the windows of the oil ministry. Oslo is a city normally linked to peace, not terror, and Norwegians have never known anything like it.
Bystanders took pictures with mobile phones, documents were blown out of office windows. The main government building where the cabinet had just finished meeting, and two newspaper offices, were just nearby. Police said it was a car bomb.
Security is light in Oslo. Although Norweigan troops participate in Nato operations in Afghanistan and Libya, it has never been attacked before.
The wounded were given first aid on the street – passers-by and paramedics patching them as best they could. Some were only lightly injured, and able to walk through the shattered glass and rubble.
Photo gallery of Oslo bombing

Youth camp shooting
And then news came in of a shooting on Utoya island, just south of Oslo, where the governing Labour party was holding its summer youth camp – about 1,000 young people gather here every summer. Police are reporting nine or 10 deaths.
At 5.15 London time a man called Kjetil Vevle tweeted that he and friends were sitting close to the water, while a man in police uniform was shooting. Fifteen minutes later he tweeted that they were OK, but he could hear more shots. Youths were seen swimming for their lives. There are unconfirmed reports of bodies in the water.
Bjorn Jarle Roberg-Larsen from the Labour Party told Channel 4 News: "Earlier today a bomb went off in Oslo, so when a policeman turned up on the island and telling people that he was part of the security, and that he was taking part in the security of the island, people accepted that.
"After a few minutes he took out a handgun and started to shoot at the youth, and well it's chaotic there, people are very scared, they are hiding in caves and bushes, and still waiting for police forces to come to their rescue."
Norway attacks - Twitter reaction
@dltq: This is the most dramatic day in Norway since WWII
@ketilbstensrud: SMS from Utøya eye-witness: "I'm safe. We've hidden in a tree. One of us is shot twice in the foot."
@OdaRygh: Texts from kids as utøya such as "there is still shooting" "do not call, we are hiding", and "I am safe under a bed..."
@BradFrenette: Utoya gunman captured: "190cm, blonde, light skin, athletic, in police uniform" via TV2.
@WilliamJHague: Horrific attacks in Oslo - we condemn all acts of terrorism and will stand shoulder to shoulder with Norway in the face of such atrocities.
@SarahBrownUK: so saddened by young Norwegians attacked brutally as they were meeting to look at how best to engage with politics and public service
Rising death toll
Oslo residents were advised to stay at home as the death toll rose, and police closed in on the gunman on the island. Eyewitnesses told Norwegian televsision that the shooter was tall and blond, but this his nationality hasn't been confirmed.
Tonight, Norway is in shock – they have never had such death and mayhem before. The governing Labour party in crisis, and the police as yet unclear about how these two events are connected and who could be responsible.