Mexico drug lord Servando 'La Tuta' Gomez arrested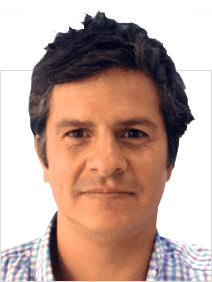 Guillermo Galdos
Latin America Correspondent
Gomez was head of the Knights Templar cartel, which rules Mexico's wild west with an iron fist – and Channel 4 News obtained the last interview with him before his arrest.
Servando Gomez, better known as "La Tuta", has been captured in an operation by federal police in his home state.
In the last couple of weeks, the net started closing as dozens of his men were arrested across Michoacán. One might guess that it was information from these operations that finally led them to La Tuta.
The government, as ever, will champion his capture as a win for President Pena Nieto. Reports say he is being taken to the capital, where he will be likely forced to undergo the customary walk of shame in front of the television cameras, as officials beam at their latest coup.
Having covered the drug war in Mexico for years, I know that this is all bluster. New leaders will soon emerge, and drugs will keep being made and trafficked through Mexico.
Channel 4 News managed to secure a television interview with him a year ago. He told me that it was the last interview that he was going to give.
Angered at the government's failures to stem cartel violence, local vigilante groups had risen up and pushed him and his men further into the hills of Michoacán.
When we sat down with La Tuta, he was candid, charming and refreshingly honest. "I never send hit men to kill my adversaries, I tell them to bring them to me and I kill them myself." He admitted his organisation controlled much of the state, and did business with Chinese companies, selling iron ore through the port in Lazaro Cardenas that his people still controlled.
But he said he wasn't resisting anything. "If they say that we're the problem, why don't the federal and state institutions take action against us, and establish the rule of law?" It was a question that many people had been asking, and had a difficult conclusion. Many argue that the authorities are so involved in the drug trade, that they were happy with the status quo.
We talked long into the night, him with a whisky in hand, a gun on his hip, and few thousand dollars in cash sticking out of his back pocket. His men, all heavily armed, stood around us, seemingly as captivated as we were by their boss. I challenged him about the drug trafficking, murder and fear his cartel wrought across the state. "If it wasn't us, someone else would be here," he shrugged.
Above: Guillermo Galdos's report from January 2014
The 49 year-old former teacher certainly enjoyed the limelight in some ways, and it's hard to imagine the next generation of leaders doing it quite like he did.
La Tuta has many secrets that will make many politicians uncomfortable in Mexico. He is also wanted in the US on charges of trafficking methamphetamine and cocaine.
The question now is if he will ever be extradited to US along with those secrets, or whether the Mexican authorities will prefer to have him where they can keep a tighter hold on things.
Each time a cartel leader is captured, the question is always the same: what does this mean? Unfortunately, for those blighted by Mexico's violence, my fear is it means very little.