'Loverboys' who enslave women into a life of prostitution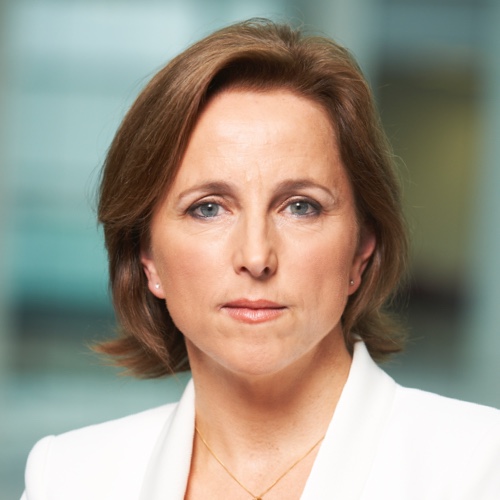 Jackie Long
Social Affairs Editor and Presenter
The Dutch call them "loverboys" – men who groom women into relationships, then force them into prostitution. Jackie Long met Tom, British father of one such girl, as he tried to rescue his daughter.
Tom is an ordinary father caught up in an extraordinary situation, writes Channel 4 News Social Affairs Editor Jackie Long.
For years he's been criss crossing back and forth between his home in the UK and Holland where his two daughters live with his ex-wife.
In the beginning it was simply to continue being a dad to the girls. But now his travels have taken on a new and dangerous focus.
In a matter of months Tom's eldest daughter, Sonia, changed from a high-achieving student into a drug-taking prostitute.
Tom – who no longer sees his daughter – is convinced she has become one of the latest victims of the men the Dutch call the "loverboys". A pretty name disguising one of the ugliest of crimes.
Life of enslavement
The loverboys are often handsome, beguiling men who seduce young women with promises of love and romance, but deliver a life of violence, drug addiction and enslavement.
It's a grooming process we have become familiar with here as recent sexual exploitation cases have come to court.
Women are often too terrified to testify are are so brainwashed that they still believe they are in love with the men.
But in Holland – as here at home – securing convictions is notoriously difficult.
And in Holland there's an extra dimension to this situation. Prostitution, of course, is legal here, if the girl – as in Sonia's case – is over 18.
But even if there is some evidence that the women are being forced into selling themselves for sex, it's hard for the police to act. The women are often either too terrified to testify or are so brainwashed that, despite appalling brutality and humiliation at their hands, still believe they are in love with the men.
Bringing loverboys to justice
Sonia is one of those girls. She will not testify against the men Tom believes have groomed her. So he is now taking the situation into his own hands, determined his daughter's "loverboys" should be brought to justice.
For the last year or so, his trips to Holland have been desperate attempts to gather information about the men. His latest trip is his most risky.
Tom is offering a 10,000 euro reward – all his savings – for information leading to their arrest. The details of the reward are printed on leaflets alongside pictures and the names of the men.
He spent the weekend delivering them to homes in and around the area where the men – believed to be part of a dangerous criminal family – live and work.
Abused daughter
He moves quickly as he delivers the leaflets and it's clear that he's very nervous.
"I'm not a brave man, nor a foolish one," he tells me as we move briskly around a Dutch housing estate. "But is he a desperate one?" I ask.
I could see my daughter slowly being cut away from me. It's the next thing to losing your daughter. 'Tom'
Tom, a man clearly uncomfortable with talking about his daughter and her situation even now, tried to explain what has motivated him to try to take on the men.
"I could see my daughter slowly being cut away from me. It's indescribable. It's the next thing to losing your daughter. Knowing she was abused by someone who was supposed to love her."
Tom knows his leafleting campaign may look like the actions of a desperate man, or worse, one who has lost his mind. But he says he has strong evidence that Sonia was forced into prostituion by the men he claims.
On his own again
And his belief that they are members of a criminal gang is also backed by the private detective he employed to gather information, former Dutch policeman Jacques Smits.
But where Mr Smits parts company with Tom is how to deal with his situation.
He absolutely understands how helpless Tom feels but what does he think about the reward, and the leaflets?
Jacques shakes his head. "I sure hope Tom doesn't get a bullet in his head."
So Tom is on his own again. He sits at home back in the UK waiting to see what information his leaflets will or won't bring. As for what's next – he doesn't know. But he's not planning to give up.