Honduras: where women are killed for $60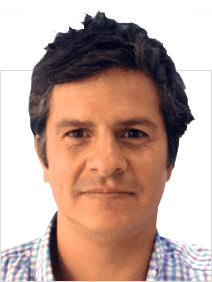 Guillermo Galdos
Latin America Correspondent
The killing of a beauty queen in Honduras in 2014 shed light on a country where drugs violence, criminal impunity and machismo have created a culture where females are murdered as a matter of course.
Warning: the video report contains distressing images
It was my first time in Honduras since I filmed a report on the drug war in 2013. Then, I interviewed former president Porfirio Lobo, and he said his country was very unfortunate to be sitting between the drug-producing countries and the biggest consumer of drugs in the world: "It's the strategic position of Honduras what has created this war".
Now, newly elected president Juan Orlando Hernandez has taken a much more aggressive response. He put the military on the streets, replacing the police, and took control of the Violence Observatory, which is in charge of registering the official number of violent deaths in the country. The government is desperate to clear the reputation of the Central American country.
While official figures say the number of violent deaths in Honduras has gone down, the devil is in the detail. There are four types of violent deaths in Honduras: homicide, car accidents, suicide and undetermined deaths. While the number of homicides this year went down, the number of undetermined deaths soared.
Add to this, numerous deaths that civil society has accounted for that are not considered in any official report. For instance, I spoke to one feminist organisation that had more than 40 reports of dead women from January to June last year that were not part of the official document. Add to this the fact that 95 per cent of cases are left unsolved.

Miss Honduras
When I read the news last November that Miss Honduras and her sister had been killed, the world woke up and started to realise how serious the violence against women is.
They had killed the most beautiful woman in the country and her sister. Why? It was difficult to understand. I started comparing the figures of violent deaths of women in Honduras, and the numbers did not match up, even if you don't take into account the numbers of girls that simply vanished and never appeared again.
The official account of the death of Maria Jose Alvarado and her sister Sofia is that they were killed after a jealous attack from Sofia's boyfriend, Plutarco, a known local drug trafficker.
When I interviewed Teresa, the mother of both, she had another view. According to her, the assassin wanted to abuse Maria Jose and she used Sofia to get to her: "He thought he could get away with it because all of them get away and also because it was only women that lived in this house."
I asked Teresa if she could contact her daughter's friends. That same night she called me and asked me to go back to her house. When I arrived I was surprised to see nearly 10 female friends and cousins of Maria Jose and Sofia.
Violence against women

They had all been victims of violence and they all knew of other women who had been murdered or disappeared simply because they were women. They also talked about a video shown on local television in which a man violently hits a woman.
"They showed the clip eight times, after men called demanding to see it again and again. The worst thing was that most callers, instead of condemning the act," said she probably deserved it.
People said the same thing when Maria Jose and Sofia were killed. Cori, Teresa's oldest daughter, told me that she felt offended that people even suggested that her sisters where involved with the drug trafficker who killed them.
"My sisters were really naive. They never thought that was going to happen to them. They would not have gone to the party. They killed them because they were beautiful and because they were women."