Why are more cyclists dying on Britain's roads?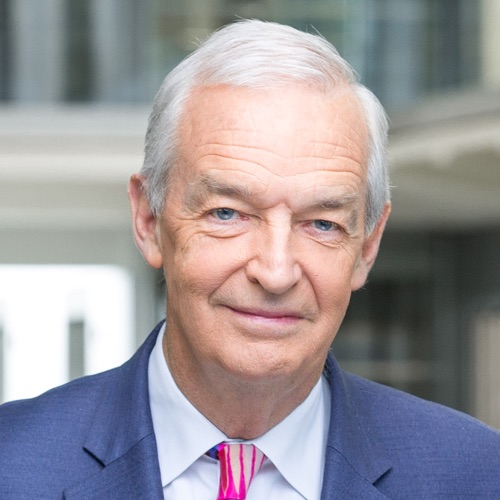 Jon Snow
Presenter
While the roads are generally getting safer, for cyclists it is a different story: the number of cyclists killed jumped by 7 per cent in the last year. Jon Snow gets on his bike to find out why.
At first sight, the statistics from the Department for Transport are perplexing – casualties on Britain's roads are down in the last year by 6 per cent.
But for cyclists, casualties are up 1 per cent. And while fatalities on the roads are down by 16 per cent in the last year, cycling fatalities are up by 7 per cent. And yet the use of bikes is only up by 1.5 per cent.
I confess I cycle to and from and at work every day of my working life. So I've been out to try to find out what's going on.
Our research indicates that the worst mismatch on the roads is between the heavy truck and the bicycle. A quarter of deaths in cycling are down to cyclists being crushed, often when trucks turn left at intersections.
If there were better provision for cyclists on the roads, there would be better behaviour. Jon Snow
These vehicles are so big that they tend to have to swing right before swinging left to go round the corner. The unsuspecting cyclist scoots through the widening gap and is then caught as the lorry changes course.
Cycling tragedies
I have been to the site in Camden which I pass every day on my bike, where 20-year-old Polish student Paula Jurek was crushed to death by a lorry turning left off Camden Road on 5 April.
There's a white ghost bike marking the spot and many bunches of dead flowers tied around the lampposts.
Read more from Jon Snow on Snowblog

I have spoken to an Ecuadorian who cycled to work every day and whose left leg was crushed and amputated – just a few examples of the suffering involved.
But there's a plus point.
I've also caught up with a driver from the Cemex concrete truck company – they have 1,000 lorries on the road and all of them are equipped with beepers, extra mirrors, and warning voices that shout "turning left, turning left". They had a fatality in 2003. There has been no repeat ever since.
My final thought is that if there were better provision for cyclists on the roads, there would be better behaviour. And if there was better behaviour, those rising numbers of deaths would be reversed.