'Unanswered questions' over death of disabled young man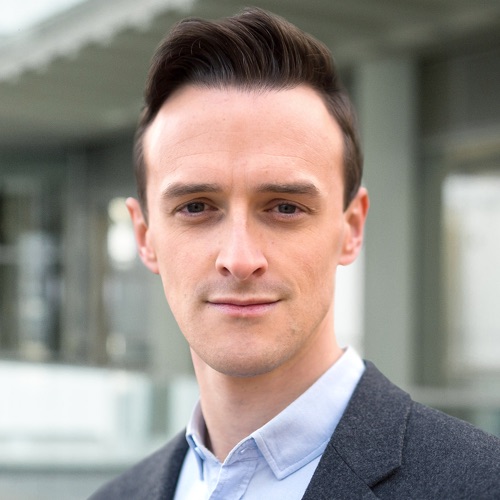 Ciaran Jenkins
North of England Correspondent
In his mother's words, Thomas Rawnsley was "a little bundle of joy", but his death last week has prompted an investigation amid safeguarding concerns.
An investigation has been launched following the death of a 20 year old man with Down's syndrome in Sheffield.
Thomas Rawnsley was rushed to hospital last Monday from a residential care home in the city but died in hospital on 4 February.
Channel 4 News understands staff at Sheffield's Northern General Hospital raised a safeguarding alert relating to his death. Rotherham Council has begun a safeguarding investigation.
South Yorkshire Police said it is not treating the death as suspicious.
Thomas, who had Down's syndrome and autism, had been receiving round the clock care at Kingdom House, which describes itself as a "high complex care service for people with learning disabilities, complex health needs, autism and physical disabilities."
A spokesperson for the unit said they were "desperately sad" to hear of his death.
"Our thoughts are with his family and friends at this very difficult time," the spokesperson said.
"We are in contact with all the relevant authorities involved in this case. The safety and welfare of the individuals we support is our number one priority."
Channel 4 News understands concerns had been raised about Thomas' care at Kingdom House last year. The care watchdog – the Care Quality Commission – confirmed it had received "concerns about the service". It said these informed a routine inspection of the facility in November 2014, which has yet to be published.
Paula Rawnsley, Thomas' mother (see video above), told Channel 4 News he was a "compassionate, beautiful boy that struggled with everyday life".
Mrs Rawnsley was at Thomas' side when he died and said: "There's just no pain like it, it's too hard to describe. I wanted to say goodbye to my son, I knew we'd lost him."
Mrs Rawnsley claims there were "unanswered questions" about Thomas's death.
Channel 4 News understands the Minister for Care, Norman Lamb, is being briefed on the case. Mr Lamb said his thoughts were with Thomas' family.
"It is difficult to imagine what they must be going through and I offer my deepest condolences," he said.
"However, as investigations are ongoing it would be inappropriate to comment further at this time."
A spokesperson for Rotherham Borough Council confirmed it received a safeguarding alert from Sheffield's Northern General Hospital last Monday and is "investigating as the Safeguarding Authority."
An NHS England spokesperson said: "NHS England in Yorkshire and the Humber would like to extend its deepest sympathies to the family of the deceased. Due to ongoing investigation it would be inappropriate to comment further at this time."