Troubled lives: one family's story of chaos and redemption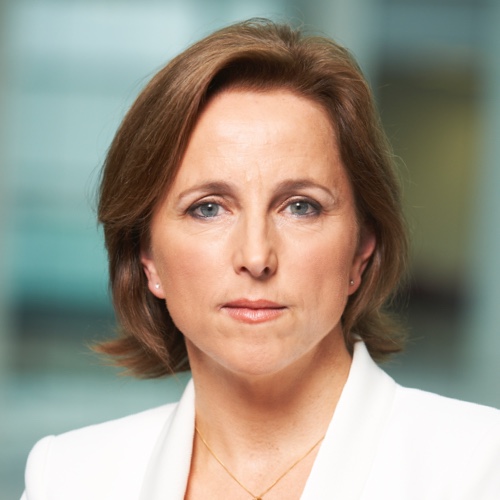 Jackie Long
Social Affairs Editor and Presenter
Channel 4 News Social Affairs Editor Jackie Long hears the extraordinary story of a family brought back from the brink by the sort of family intervention project the government is now backing.
When you're addicted to heroin and desperate for a fix, getting your kids to school on time is not really a priority. Nor is feeding them or even keeping them safe.
When Darren and Louise McDonald look back on their "old" life, they can't quite believe they – or their boys – are still here.
They spent the early years of the children's lives focused only on getting drugs and getting high. And while they and a host of strangers sat in the kitchen shooting up heroin and smoking crack, the children – at the time just 3 and 6 – had to fend for themselves.
Darren remembers the day someone told Louise the three year old was running around a busy road by himself.
"She said, 'just let me have this [crack] pipe and I'll go and get him'. He was three and he was running around in the street."
"I was a terrible mum," said Louise, " It's disgusting. They shouldn't have gone through what they went through because of the way I was."
Now as the couple sit in their neat, terraced house, all ready for Christmas, they credit the family intervention programme run by the charity, Action for Children, not just with changing their lives but saving them too.
"It sunk in to me how serious it was and how close we were to losing the kids… I've said if Action for Children hadn't been there for us, we'd have been in a dangerous situation," said Darren. "It's amazing. This is the best it's been in 11 years."
By the time the family were put on the programme, they more than qualified for the mantle, favoured by the Prime Minister, of a "troubled family."
Darren – we've changed his and his partner's name to protect the identity of the children – began taking heroin, when he was just 12. Now 33, he's never worked and has spent almost half of his life in jail. He and his partner have struggled with mental health problems.
By the time he did his last prison sentence, Louise too was off the rails on drugs. Left to bring up the children on her own, she says she spent all her time in a stupor, only getting up off the sofa to get more drugs. Her oldest son began causing trouble on the estate and the family were threatened with eviction.
The turning point for her was being left for dead when she was attacked in her house, beaten up and thrown from a first floor window. She was found in the garden covered in blood by her young son.
Several months in hospital left her clean of drugs but still incapable of functioning properly as a mother.
The family intervention team moved in – almost literally – and they began teaching Louise how to look after her children. The lessons were basic; making sure she actually fed the children three times a day, keeping the house clean, getting out of bed to get them to school on time.
It's intensive and persistent. The family have been on the programme since last April. At the beginning project workers could be at the house every day from 7 in the morning till 11 at night. Louise admits there were many days when she told them to clear off – or words to that effect. But the point of family intervention programmes – or FIPS as they're known – is that they never go away.
So when Darren came out of prison, they were there waiting for him, to help him learn how to become a father and a husband.
He laughs now when he talks about checking his son has his tie on straight and smelling his breath to make sure he's brushed his teeth. He is still amazed that he now asks his boys how their day was when they come back from school. Before it had simply never occurred to him.
Louise says: "We'd never ever done that… At one time we weren't bothered. We weren't interested in what they'd done today. Now we are, and now we will take the time out for each one of them and do it."
The small milestones add up to big ones. Just a few days ago the children were taken off a child protection register. Darren is off heroin on a methadone programme and talks about his desperation to work so that he can provide for his family.
When we visited they were celebrating their youngest son's birthday. It was the first time ever Darren had woken up in the house on one of the children's birthdays despite the eldest being 12.
So it's been a dramatic change for the children too.
When any food was brought into the house, the kids would eat it frantically, all in one go, never sure when more would appear. Now Darren says there can be biscuits sitting in the tin for days.
An odd, tiny thing but a massive move forward for a family whose life is slowly moving out of chaos.