The challenge of ending warzone rape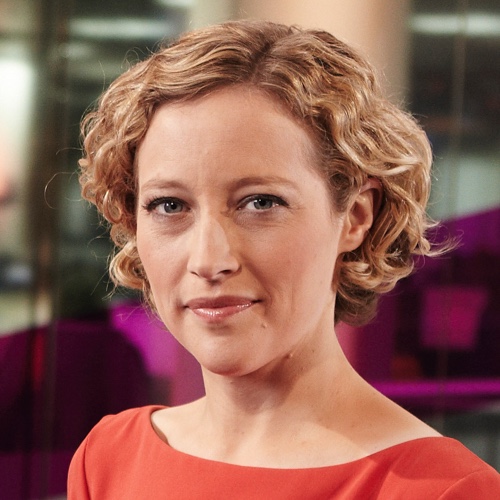 Cathy Newman
Presenter
Foreign Secretary William Hague and film star turned UN envoy Angelina Jolie have jointly launched a campaign to end warzone rape but, as Cathy Newman writes, there are many obstacles in the way.
On the bumpy, dirt track which passes for a main road out of Goma, the crowds of Congolese don't even look up when the UN armoured convoy rumbles by.
They're so used to seeing it that it's no longer noteworthy.
The UN and an assortment of charities have been in the Congo for years to try and protect a people whose lives have been torn apart by decades of fighting.
Since 1998, the war has claimed 5.4m lives, and official estimates suggest 200,000 women have been raped during the conflict.
And even though there's a peace agreement of sorts, the violence and rape go on.
I'm travelling with the foreign secretary and the Hollywood film star turned UN envoy Angelina Jolie – who have jointly launched a campaign to end warzone rape – an atrocity which, William Hague says, shames the world.
Despite the incredible mineral wealth of the Congo – gold, diamonds and coltan, which is sought-after to make mobile phones – in the east of the country particularly its people live in daily danger and grinding poverty.
By the side of the road we're jolting along, women are selling anything they can – fruit and nuts balanced in giant baskets on their heads, vegetables, mobile phone covers, baseball caps. Men push home-made bikes hewn from tree trunks and laden with produce, and tiny children carry even tinier babies.
Without saying a word, a boy in a thread-bare red cross t-shirt emblazoned with a red cross seems to say it all. Their trust in the protection of charities and the international community has worn thin over the years.
The challenges ahead

We're on our way to a camp for displaced people near Goma. It's supposed to afford some protection and the families living here are grateful that it does. But they also say they're at risk of being raped if they leave the camp to find food or firewood for cooking.
The International Rescue Committee which runs the Nzolo camp is trying to stop women endangering themselves by giving them stoves so they don't have to collect wood.
But despite its best efforts conditions for the ten thousand people who call this place home are pretty hellish.
The makeshift shelters are no protection against the rain, and it's a breeding ground for insect-borne diseases.
One of the women told me a baby recently died because there are no ambulances to take people who fall sick to hospital.
In a camp just up the road another woman said she'd been raped in the camp itself. That was the second time she'd been attacked.
She was prepared to stand up in court to see her attackers punished. But she doubted she could recognise them well enough to identify them.
And that's the kind of challenge Mr Hague's initiative faces. For women facing a daily struggle for food and survival, bringing rapists to justice is without doubt a laudable aim, but in a country broken by decades of war, there are many obstacles in the way.