Police watchdog IPCC criticised over Sean Rigg errors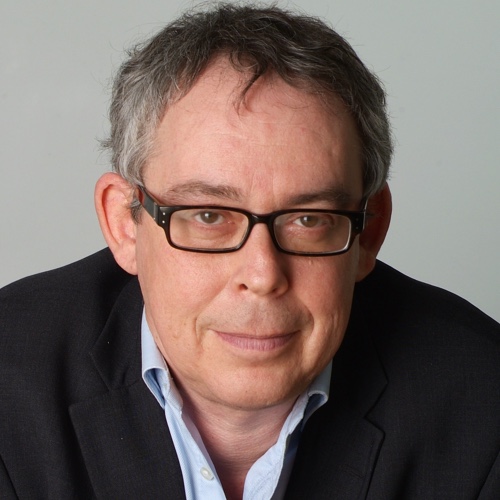 Simon Israel
Senior Home Affairs Correspondent
A review of an IPCC investigation into the death in custody of Sean Rigg is severely criticised for making a series of fundamental errors. But this is not the first time concerns have been raised.
The review, commissioned by Anne Owers, the chair of the Independent Police Complaints Commission (IPCC), makes astonishing reading, for her organisation has been found to have simply not lived up to its duties to the public.
Within the review's 17 recommendations counted, the most glaring criticism of all is the simple fact that the IPCC utterly failed to carry out a robust and independent investigation – in other words, to do its duty.
Sean Rigg was a 40-year-old schizophrenic who died at Brixton police station after being restrained in August 2008: a classic death in custody case.
The police and the Police Federation need to sit up and take notice of this report – they need to put their houses in order. Sean Rigg's sister
An IPCC investigation failed to secure the crime scene, failed to prevent officers from conferring with each other, failed to ensure they all gave statements, waited six months to interview them, failed to properly examine CCTV, failed to carry out robust analysis and was too soft in challenging the officers' accounts. The list goes on.
The original IPCC report found all five Metropolitan police officers involved had acted reasonably.
The IPCC has little choice but to accept the findings of the review carried out by criminologist Dr Sylvia Casale.
One of her recommendations was "that the IPCC reconsider the conduct of the police officers involved in the apprehension, restraint and detention of Mr Rigg in relation to possible breaches in their duty of care, with a view to determining whether to bring misconduct proceedings".
IPCC not disciplined

Now there is also an inquiry into allegations that three of the five may have lied to the inquest. Two of them are still serving officers, a 50-year-old sergeant and a 29-year-old PC. The third is now retired.
Ms Owers said: "I am conscious that the shortcomings identified in this review, and the length of time it has taken to get to this stage, have added to the distress and grief of the Rigg family and I have apologised to them for this."
If this had been a police investigation, the force would have been sued for negligence.
But one is left wondering how many other inquiries it has conducted in the five years since Sean Rigg's death have suffered the same lack of attention and professionalism.
How many more families are owed an apology, not just for the failure to hold police officers to account (IPCC duty) but also for its lamentable acceptance of police custom and practice?
The irony is that not a single IPCC investigator or commissioner will be disciplined. Yet several are criticised. If this had been a police investigation the force would have been sued for negligence.
Deaths in police custody: a history
In the last eight years, there have been 181 deaths in or following police custody. Just under half have been investigated by the IPCC itself. Not a single officer has been successfully prosecuted. Only one has been dismissed for failure of duty in not properly rousing a detainee given the known risks, and a smalll number have had "advice" or "written warning".
I used to think the barriers to blame were around the forensic science behind the use of restraint: the bar is very high in many of these cases which involve the mentally ill.
But the Sean Rigg review presents a different dimension – the fallibility of the IPCC in properly carrying out its statuory duties.
No-one will receive a warning let alone be disciplined. The IPCC said the review was not about individual blame. Why not? Its very role is to hold police to account, so why not its own staff?
And perhaps Sean Rigg is not the only case where the investigation fell far short of being independent and robust.
Police need to 'take notice'

Instead Sean Rigg's family continue to be measured in their long fight for justice.
But the fact that Marcia Rigg, oldest sister of Sean Rigg, has had to remind the IPCC of its basic principles and legal duties in her statement today, is an indictment itself.
"The Rigg family respectfully insist that all such investigations must be robust, fearless, transparent and properly effective. If the review's recommendations are fully implemented, this can only improve public confidence in the IPCC, which society does need to fulfil its purpose.
"But the police and the Police Federation need to sit up and take notice of this report – they need to put their houses in order rather than obstructing the IPCC in its statutory role."
One wonders if Ms Owers will also order a similar review of IPCC's handling of the more recent "death in custody" of Mark Duggan once that inquest has been held.