Inside Rio's drug gangs as they prepare drugs for World Cup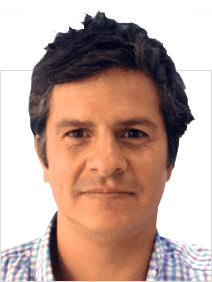 Guillermo Galdos
Latin America Correspondent
Brazil's security forces are trying to clear Rio de Janeiro's gang-held favelas before next year's football World Cup. But they have a hard job on their hands, as Guillermo Galdos reports.
(The video above is an amended version of the original report, which removes a translation that was found to be incorrect after transmission.)
It was late at night when my contact in Brazil called me to say that the gangs had given us green light to film inside one of Rio's most dangerous favelas.
We had been working on the access for weeks and finally it came through. I wanted to see the other side of one of the most violent cities in Latin America, which is preparing to receive hundreds of thousands of football fans next year.
The Brazilian government is desperate to show the other side of the city, and in the last four years they've pacified 34 favelas out of 1,000. With only eight months left before the World Cup, the government is running out of time to clear crime before the tourists arrive. Can they do it?
We spoke with a Brazilian official who told us that probably they would only be able to re-take 40 favelas before the World Cup. "Our main goal is to push the criminals out of the areas close to the places where the tourists are going to hang around."
But the pacification has had a high cost. Many innocent people have been killed in the crossfire, and the favela residents accuse the police of "disappearing" people. The residents said they trust the traffickers more than the police, simply because they grew up with them all their lives.
According to the gangs, the change is only make-up. They say the war is to see who will be in charge of the drug business during the World Cup and the Olympics.
We went to Lins favela a day before the police went in. It was business as usual. A gram of coke for five dollars and a pack of grass for two. In there, the soldiers of the Red Command, one of Brazil's biggest crime organisations, told me: "if the police keep bothering us we will set Rio on fire when the gringos come for the World Cup."
If the police keep bothering us we will set Rio on fire when the gringos come for the World Cup favela gang member
Less than a mile away the body of a 30-year-old man lay on the ground with two bullets in his head. He was shot in broad daylight in front of dozens of witness. The Brazilian police tried to stop us from filming. They are not keen to show to the world the reality of Rio.
– Filmed and reported by Guillermo Galdos
– Produced by Loretta Van der Horst
– Stills by Loretta Van der Horst