Now Asda is accused of employing youths – for no wage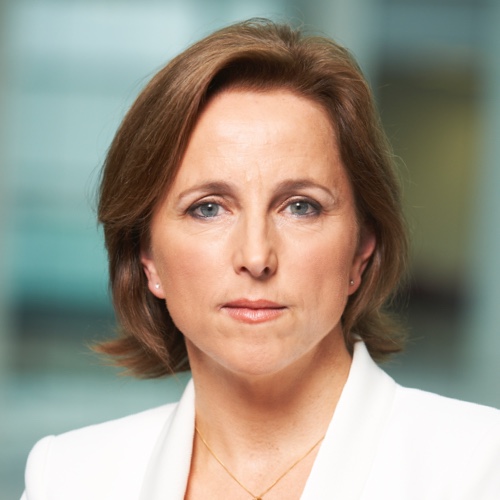 Jackie Long
Social Affairs Editor and Presenter
First it was Tesco in the row over the government's work programme, now Channel 4 News Social Affairs Editor Jackie Long can reveal Asda has also been taking on unemployed youngsters for free.
Filling time when you're out of work isn't easy. Former music student Joseph Wilson had been unemployed for three months when his local Jobcentre told him they had found something for him to do.
It was a work placement at Asda and it was clear in the official letter, he says, that it wasn't voluntary.
If he didn't attend he could have his benefit cut. "We weren't asked anything, we weren't asked, we were told. This is what you'll be doing," he explained.
Joseph and 11 other jobseekers were set to work in the local Asda store in Harrogate in North Yorkshire, over the busy Christmas period. He says they weren't shadowing staff, they were just doing the job.
"We were doing the work itself. For the first week or so I'd have a manager hanging round just to make sure we weren't doing too badly. After that we were basically doing the work," said Joseph.
Joseph said his full-time paid colleagues were less than thrilled.
"At nights when it was quiet and there was no one around to hear it would be like 'This is rubbish. There's no overtime and you're doing our work for us'."
At the end of his five week placement Joseph wasn't offered a job but he was given a reference – a reference that was very much less than personal. It was a pro forma note, with his name added in and an opening line which said: "During this time he/she proved herself/himself to be punctual and hard-working."
Joseph said it would have taken the company two minutes to delete the inappropriate words, but "they couldn't even be bothered to do that."
The involvement of big business in the government's work experience scheme has come under fire over the past week – with some major high street stores withdrawing from the project. It has forced the government to call a summit of business leaders later this week.
The former head of Marks and Spencer, Sir Stuart Rose, has entered the fray, urging companies to show more backbone.
He said: You've got to stick with it. If there are one or two issues with administration in the process that needs sorting out then let's sort it out but it seems to me quite straightforward.
"You can come in and you can get work experience and if you like it you can stay here and possibly get offered a job, if you don't like it after the first week you can go away."
Asda said it could not tell Channel 4 News how many young people like Joseph had been through their stores doing unpaid work experience.
The firm said in the past week four out of the 12 working with him over Christmas have been offered jobs. The company also insisted work experience placements were never at the expense of paid roles.
Statement from Asda Harrogate:
We work with Jobcentre Plus to offer opportunities for work placements in our stores to people who want the opportunity to develop their skills in retail.
Our agreement with the Jobcentre Plus is that these placements should be voluntary and given to people who want to learn more about retail. They are only offered in stores that are looking to recruit new colleagues in the near future and are not at the expense of paid roles.
The 12 people who undertook a work placement with us in Harrogate in November all received a full day's training in store, as well as dedicated time with their manager throughout their time with us. 
We're sorry that Joseph didn't find his placement with us beneficial but we do believe that work placements can offer people the opportunity to develop skills that can help them return to work. In fact, we were delighted to be able to offer four of Joseph's group roles in our Harrogate store last week and we wish Joseph all the best for the future.