Lord Rennard questions pile up for Clegg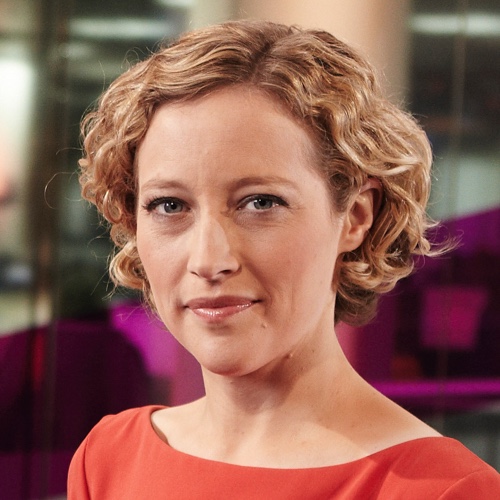 Cathy Newman
Presenter
Shooting down headlines about a sex scandal is the last thing Nick Clegg wants to be doing when he should be turning his fire on political opponents in a by-election campaign, writes Cathy Newman.
The investigation Channel 4 News broadcast last week about the Liberal Democrats' former chief executive Lord Rennard has very quickly turned into a major headache for the leadership.
That's led to sniping and speculation on Twitter that it's all part of a Conservative dirty tricks manoeuvre in the run up to this week's by-election in Eastleigh. I would argue nothing could be further from the truth.
In fact, I first became aware of allegations that Lord Rennard had abused his power by propositioning and inappropriately touching a number of women back in 2010. I'd been told Alison Smith, an academic at Oxford University, had some serious allegations about the peer. I emailed her to ask if I could come and see her about them.
She was slightly shocked to be contacted, and after some consideration decided she didn't want to talk to me, or talk on camera. I made some further calls, but then much to my annoyance, the story ran into the ground.
Then in January this year, completely out of the blue, Ms Smith emailed me to say that she was now ready to speak. She'd been angered that despite Lord Rennard quitting as chief executive in 2009, he had recently started to take a more active role. What particularly bothered her was that he was attending events for female candidates.
She decided that for the benefit of other women who may not have heard about the allegations about the former chief executive's reputation, she had to go public.
As she explained to me this morning: "At the end of 2012, Lord Rennard started making a conspicuous comeback, which was entirely contrary to assurances that complainants had been given by senior figures in the party. Worst of all, he started attending gender balance events."
Courageous as this decision was, though, having one highly professional, authoritative woman's account of an incident was not enough to get the story on air.
I knew of other women who had made similar allegations, and started to contact them. One agreed to speak as long as we didn't reveal her identity. I was making progress, but to ensure the story held water, I needed more women to agree to be named.
Working with an investigative team at Firecrest Films, we began to piece together the film which ran last Thursday.
'Abuse of power'

We got in touch with many women. Many didn't want to comment, or talked off the record but wouldn't go near a camera.
We made a bit of a breakthrough, though, when Bridget Harris, until recently a special adviser to Nick Clegg, agreed to do an on camera interview.
She, like Ms Smith, was in our view extremely credible – a woman of great integrity who was angry at what she saw as Lord Rennard's abuse of power.
Nevertheless, despite having secured interviews with three women brave enough to put their heads above the parapet, we weren't ready to go to air until we'd spent weeks checking and counter-checking, and unearthing corroborative accounts from other people who didn't want to speak on tape.
Having worked for a decade in Fleet Street, where the legal constraints are rather less stringent, I must admit I found it at times a bit frustrating how long it took to jump through all the hoops.
Now that we've done so I'm happy we've broadcast a story which left no stone unturned. But what we've discovered beneath has left many in the party uncomfortable.
Since Thursday I've been contacted by other women who want to share their experiences.
Many are angry at Lord Rennard's denials, some want to talk about the party's broader attitude to women, and others simply want to ask questions about what the investigation uncovered. Those questions are now piling up for the deputy prime minister.
Lord Rennard has strongly denied the allegations, saying that in the 27 years he worked for the party, to his knowledge, not a single complaint was made about him.
Nick Clegg denied knowing about the specific allegations against Lord Rennard until we put them to the party last week. But did he know about more general allegations, rumours and speculation? He's on his way back from a family holiday today, and he'll be pressed for answers.