From street to parliament: young homeless meet MPs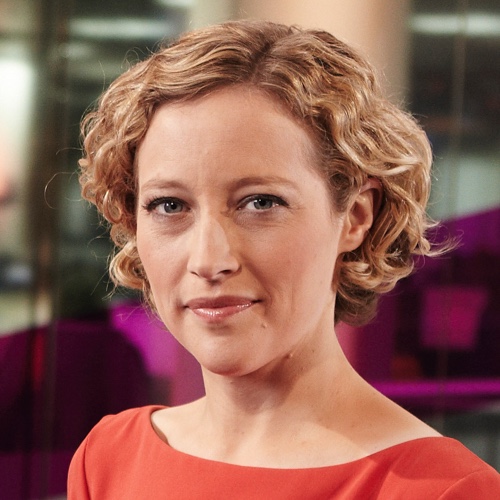 Cathy Newman
Presenter
As new figures show a 66 per cent increase in rough sleeping in London, 100 young homeless people head to the House of Commons to debate with MPs – and break down stereotypes along the way.
The chief whip Sir George Young once apparently joked that the homeless were "the people you step over when you're coming out of the opera", writes Channel 4 News presenter Cathy Newman. Well, today those same homeless people turned the tables on the MPs – and stepped over the threshold of the Palace of Westminster.
I have just been to film the so-called "homeless parliament" for a special item on tonight's Channel 4 News. 100 young people without a permanent roof over their heads came to grill ministers and MPs about the problems they face.
It was a fascinating event. Because while – unlike Sir George – I've never thought that homeless people were a joking matter, I realise now that I've probably been guilty of a rather stereotypical view. If I'm honest, I would have thought that the majority of rough sleepers were men with alcohol or drugs problems. But what surprised me about today's event was how many were young women without any kind of addiction issues.
These were people who are suffering terribly from a toxic combination of the economic crisis, government benefit cuts and council spending constraints. And many have been driven to desperation as a result.
Read more: the 'new and unexpected breed' of Britain's homeless
'Dehumanised'

There was Maz Ahmed, who has slept rough and is only now off the streets because she's staying with friends. She laid into the planning minister Nick Boles over benefits cuts. Katie Sheahan has been in temporary accommodation for a year and a half, and wondered what he was doing to help the 20-somethings, when even wealthy pensioners get free bus passes.
And then there was Maria Obita. She's already had what she said, in something of an understatement, was a "rough life". Fleeing war-torn Uganda, she was brought up by adopted parents in Sweden, and came to Britain to, as she puts it, "better herself" and her 10-year-old son.
But when she lost her job in a care home last year she also lost her flat, and spent nine months sleeping on other people's sofas.
One night she ran out of options and believed she and her son would have to sleep on the street. The whole experience left her feeling dehumanised. "I felt like I didn't have the personality of a human being," she said.
Fortunately, she stumbled across her local YMCA, which happened to have emergency accommodation available.
Soaring rents, falling benefits

Many aren't so lucky. Earlier this week, I took two MPs – Labour's housing spokesman Jack Dromey and Tory former minister Tim Yeo – to talk to rough sleepers enduring sub-zero temperatures in central London.
On the face of it, "Katie" fits my earlier stereotype more accurately. She and her boyfriend "Paul" – who she met on the streets – have had drugs problems in the past and Katie fled what she says was an abusive home. What's tragic, though, is that they're both now clean, and trying desperately to make a new start. But soaring rents and falling benefits are, they say, constantly preventing them from doing so.
In the summer, they saved up enough money for a deposit to rent a flat in Blackpool and secured jobs in an ice cream parlour. But the wet summer meant there wasn't much demand for ice creams – or Katie and Paul's services. So they lost the job, and the flat, and are now homeless again in London.
Read more: 'dramatic' rise in people at risk from homelessness, say Shelter
Rise in homeless households

Since 2009 there's been a 34 per cent increase in homeless households in England – where "homelessness" is defined as people in temporary accommodation. The number of families in bed and breakfast accommodation has tripled. Those sleeping rough as risen 23 per cent, and in London it has soared 43 per cent.
But for the under 25s the figure is even more dramatic – a 66 per cent increase in the capital.
The two MPs who accompanied me, and the ministers who took their questions at the homeless parliament, never believed the homeless had to be circumnavigated on the way out of a nice night out. But what surprised some of them, and me, was just how many people from all sorts of different circumstances, are now making up those statistics.