Decision to stop Rwanda aid 'marks start of new era'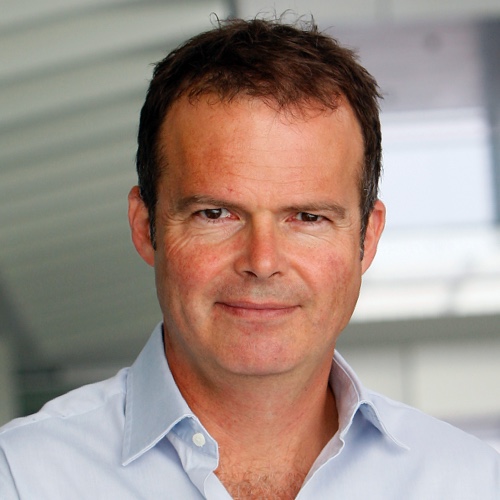 Jonathan Miller
Asia Correspondent
The halting of aid to Rwanda is "Britain throwing down the gauntlet", writes Foreign Correspondent Jonathan Miller who investigated alleged military interference in Congo for Dispatches on Monday.
President of Rwanda, Paul Kagame (pictured), will be livid about Britain's decision today not to release £21m in aid to his country. It will damage his country financially and it will wound the president personally. He brands as "blackmail" any attempt to link aid to his country's behaviour. "Let me assure you of one thing," Mr Kagame said recently, "Rwanda does not respond well to blackmail."
Britain has today thrown down the gauntlet – and taken to task one of its key allies in Africa. Mr Kagame may have been gambling that Britain – together with Rwanda's other foreign aid donors – would not turn on him. His country is widely hailed as an African success story and is praised as a bastion of reform. From January, it will sit as a non-permanent member of the United National Security Council – the very body which last week accused Rwanda of warmongering in Congo.
The announcement by Justine Greening, Britain's secretary of state for international development, was unexpected. The decision on whether to hand over the next tranche of British aid to Rwanda was to have been taken next month. Human Rights Watch said the move sent an "unequivocal message to the Rwandan government" to stop supporting the rebels in Congo. Rwanda, it said, had for years breached the human rights principles set out in its aid agreement with Britain.
I hope it marks the start of a new era. The fundamental principle at stake here is that the Rwandan government has been supporting war crimes and the British government cannot underwrite that in any way whatsoever. Carina Tertsakian, Human Rights Watch
Two things will have catalysed the decision to fast-forward the aid decision.
One: the growing clamour of what the British government termed "credible and compelling" UN allegations.
Two: a British parliamentary report investigating Britain's aid relationship with Rwanda which was due to have been published tonight. In the wake of the government's announcement this morning, the International Development Committee made its report public. It recommended that the sort of aid that Britain has been giving Rwanda should cease.
President Kagame's apparent gamble was particularly risky as Rwanda relies on foreign aid for around 40 per cent of its budget, The UK is Rwanda's biggest bilateral donor – providing about 5 per cent (more than Rwanda allocates to military spending). British aid has increased by a third since the Conservative-led coalition came to power and the UK was due to hand over a quarter of a billion pounds over the next three years.
Two-thirds of this was to have gone directly to the Rwandan treasury, most as "general budget support" (GBS). The Rwandan government is able to spend GBS money more or less as it likes. It is this form of aid that the International Development Committee recommends should now be ended.
Justine Greening has ruled that Rwanda should pay the price for its "breach of the partnership principles" set out in the aid agreement between Whitehall and Kigali. In the memorandum of understanding, Rwanda commits to respecting human rights and promoting peace and security in the region. The allegations that Rwanda was sending guns and money to the M23 rebel army in Congo, proved too "credible and compelling" for Britain to ignore.
More from Channel 4 News: Rwanda, descent into tyranny? 

But in making the Dispatches film Where Has Your Aid Money Gone?, we not only documented Rwanda's alleged military interference in Congo, but an alarming pattern of worsening human rights abuse in Rwanda as well. This included the jailing and murder of dissidents, among them opposition leaders and journalists. We revealed that since 2010 there have been at least seven assassination attempts made against critics of the regime abroad – some successful. Amazingly, the Rwandan government even sent assassins to Britain – its biggest aid donor.
Dissidents abroad, human rights activists and oppostion figures in Rwanda itself described what many see as President Kagame's descent into tyranny. Several compared him with President Robert Mugabe and warned that unless the situation changes dramatically for the better, that Rwanda could become another Zimbabwe.
The British government says that its aid to Rwanda gives it political leverage enabling it to be critical of the government. The Department for International Development (DfID), however, is unable to cite a single example of how Britain had sought to persuade the Rwandan regime to alter its behaviour.
Click for Rwanda timeline: descent into tyranny
Justine Greening's annoucement certainly represents a more robust stance than that taken by her predecessor, Andrew Mitchell, who was today criticised by International Development Committee over his decision to unfreeze the last payment. Mr Mitchell had sought to justify his decision to do so (on his last day in office), by telling the committee that the Rwandan government had "moved significantly" towards meeting two of the three conditions laid down by David Cameron for the resumption of aid.
Those conditions were revealed in a letter Mr Mitchell wrote to Mr Cameron in August. In the letter, he stated that there had been no public condemnation of the M23 by Rwanda. I repeatedly asked the Rwandan president's office whether Mr Kagame would be prepared to condemn the rebel movement. He was unwilling to do so.
Today the Committee said: "The government of Rwanda should unambiguously comply with all three of the prime minister's conditions" adding that "as the conditions have not been met, general budget support cannot continue." It noted that "on the basis of the other evidence we received, we do not understand how he [Andrew Mitchell] reached the conclusion that support for the M23 had ceased.
Carina Tertsakian, Rwanda researcher with Human Rights Watch said Justine Greening's decision was "the first time since the Rwandan invasion of Congo in 1996 that the UK government has stated strongly that that is unacceptable and that it is no longer prepared to turn a blind eye.
"I hope it marks the start of a new era. The fundamental principle at stake here is that the Rwandan government has been supporting war crimes and the British government cannot underwrite that in any way whatsoever."