Cynthia Bower: I'm deeply sorry for child deaths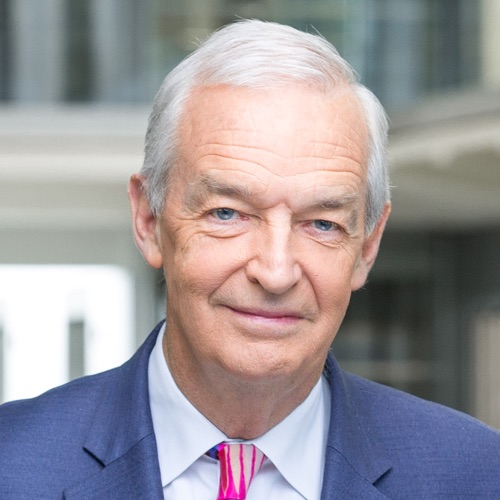 Jon Snow
Presenter
Exclusive: former CQC boss Cynthia Bower, accused of concealing hospital inspection failures at Morecambe Bay, tells Channel 4 News she rejects claims she and three colleagues colluded in a cover-up.
In an exclusive broadcast interview with Channel 4 News she said she is "deeply sorry that children died at Morecambe Bay hospital" but also feels she has "been named and shamed in a process that wasn't fair".
She said: "I'm deeply sorry that if anything CQC could have done and should have done that would have exposed that and led to care being improved more quickly.
"We are angry, we are upset. It's extremely difficult for us to conduct our lives. One of my colleagues has been sacked by her employer.
I've been named and shamed in a process that wasn't fair. Cynthia Bower
"Not that we believe people who failed to expose care shouldn't be held to account, but that an unfair unsafe process accused us of deleting a report which frankly most people believe was about the case of children at Morecambe Bay Hospital becoming a foundation trust.
"So there's an erroneous impression that the three of us particularly colluded to delete a report about poor care and CQC has not moved fast enough to make it clear to people that that was not the case."
'Poorly executed investigation'
Ms Bower was critical of the health watchdog for their investigation.
"I'm angry with CQC. They constructed this investigation. It was a poorly set up, poorly executed investigation which I made representations to both Grant Thornton and CQC about, or my lawyer did.
"I'm angry at them because they're the ones who have put me in this position. I've never seen an investigation conducted in this way. If David Behan [the current CQC chief executive] thought I was guilty of a cover-up, I should have been referred to the police.
"What I feel is, I've been named and shamed in a process that wasn't fair – if that's the definition of scapegoating.
"What I would contend very strongly is that the process that we were subjected to was not a fair and decent and reasonable process, and the judgements they have published about us are based on a weak and unfair process."