Chinese President Hu Jintao 'ignores' human rights question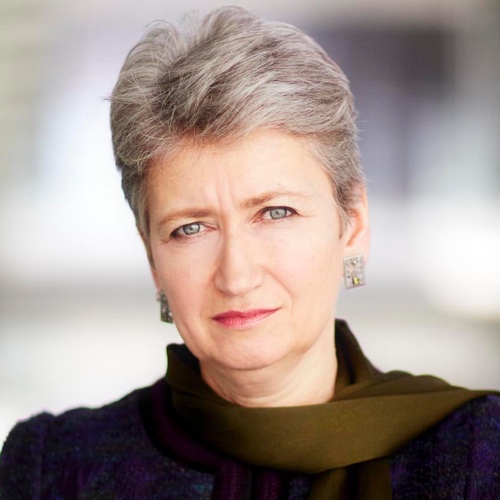 Lindsey Hilsum
International Editor
Hu Jintao blames a translation problem for initially ignoring a US reporter's question on human rights, later saying he was "committed" to protecting human rights, as Lindsey Hilsum reports.
An American reporter asked Hu Jintao about China's human rights record during a rare appearance for the Chinese leader at a live press conference in Washington.
The awkward moment – described as "extraordinary" by our International Editor Lindsey Hilsum – came in a question and answer session at the White House following statements from President Barack Obama and Mr Hu about cooperation on trade and foreign policy between China and the US.
When Mr Hu appeared not to understand the question Mr Obama stepped in to prevent further confusion, but grinned as he did so.
He said: "I apologise, I thought we had simultaneous translation there. I would have broken up the answer into smaller bites."
However, later in the press conference, another reporter queried why Mr Hu had not responded. He also blamed translation problems, before going on to defend China's human rights record.
He said a "lot still needs to be done" in China on the issue, but added that China is "always committed to the protection and promotion of human rights".
China has recently faced international criticism for its treatment of Nobel peace prize winner Liu Xiaobo – who remains in prison and did not attend the prize giving ceremony.
But Mr Hu said it was a "developing country in a crucial stage of reform."
Just minutes earlier at the press conference, Mr Obama had tackled the issue head-on.
He told reporters: "We have some core views, as Americans, about the universality of certain rights – freedom of speech, freedom of religion, freedom of assembly – that we think are very important and that transcend cultures.
I apologise, I thought we had simultaneous translation there. I would have broken up the answer into smaller bites. President Obama
"I have been very candid with President Hu about these issues."
Trade
Earlier, the pair had revealed they discussed trade, Iran and North Korea during talks. Mr Obama said they had "agreed that North Korea must avoid further provocations".
"I also said that North Korea's nuclear and ballistic missile program is increasingly a direct threat to the security of the United States and our allies," Obama explained.
President Obama used his opening statement to say Washington supports a dialogue between China and the Dalai Lama's representatives and wants the religious rights of Tibetans to be respected.
But the news conference ended without any comment from the Chinese president on the issue of the yuan currency. Obama discussed the issue in depth, urging a further rise in the yuan.
Will US threats of trade action against China backfire?
Hu Jintao was 'stiff and awkward'
As Chinese leader, Hu Jintao never has to face the press, but he did so in Washington, writes International Editor Lindsey Hilsum.

He looked very stiff and awkward compared to President Obama. It was noticeable that Obama made very concrete points about Tibet, trade, currency and nuclear proliferation. But President Hu was very vague, talking about world peace and mutual cooperation. 

Then there was an extraordinary moment when Hu was asked a question about human rights. Something went wrong with the translation and he said nothing at all, just stood there in front of the world, blinking.

It shows how difficult it is for Hu - who is not a strong leader, but more like the convenor of a ruling committee - to cope on the world stage. The Chinese leadership like everything to be carefully planned, but the financial crisis took them - like everyone else - by surprise. 

Everyone else collapsed and they were the last one's left standing. This visit shows how important China is to the US, but also how challenging it is for China to take on the new role thrust upon them.