Dodging the bullets in northern Brazil's 'wild west'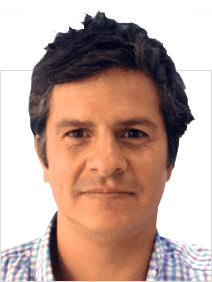 Guillermo Galdos
Latin America Correspondent
In Brazil's lawless north, the fight for land and natural resources has killed 448 people since 2002. Guillermo Galdos reports from Para state, one of the most dangerous places in the Amazon basin.
Warning: the above report includes images you may find distressing
It is incredible how many people think that the Amazon is only in Brazil. I have travelled extensively throughout different parts of it in Peru, Ecuador, Brazil and Colombia, covering stories related to indigenous people, drugs, animal trafficking and the environment. Since I was a child I have always been fascinated by the dense sea of green.
But near Marabá, where we have been filming for Channel 4 News, much of the forest is gone after farmers moved in a cleared the forest decades ago.
The land conflict and the fight for natural resources has killed 448 people since 2002 in Brazil alone, according to rights group Global Witness. Pará is Brazil's wild west, where powerful landowners rule big chunks of land with the help of their hired gunmen.
Three years ago I came to Marabá to cover the murder of two environmental activists: Jose Claudio Ribeiro da Silva and his wife Maria. They were shot in cold blood by gunmen hired by local land owners. The murder made international headlines but it was not until several months later that a couple of "pistoleros", or gunmen, were arrested. But the person who ordered the killing is still at large.
Shortly after I arrived in the hot and humid town, I visited Jose Claudio's sister, Laisa. We had met when I filmed here in 2011. I wanted to see how she and her family were coping with their loss. It had been three years but I could still see the pain in her eyes. She was frustrated, and weary. Not much had changed. The wound was still open.
Landless people's movement

Forty minutes from Marabá lies the Santa Teresa camp, the new epicentre of the conflict for land in Pará state. The MST, or landless people's movement, has been fighting for agrarian reform since the 1980s.
In the camp we visited, more than a thousand men, women and children had begun occupying several hundred acres of land just a month before I arrived. The families were busy building huts made out of wood and green reed-like plants to protect themselves from the heat. Most of them were from the impoverished north east of Brazil and they had travelled to this pocket of the Amazon in search of a new life.
But their new life had its own challenges. Less than a mile up the road was the farmhouse. From there, gunmen roamed the area, ambushing people and often firing shots towards the camp. It was especially dangerous at night, they told me. And it had been going on for weeks. In this often lawless state, there was no-one they could call.
Lawless land
We wanted to speak with the landowner to get his side of the story. Our local driver refused to go with us up the road.
As we got within a few hundred metres of the house, the first shot was fired. The bullet hit the road next to the car. They were firing at us, with no warning. We sped away as quickly as we could as another bullet struck the ground beside us.
As we arrived at the camp again, I realised that I could barely imagine what it must be like for the families in Santa Theresa. It felt, for a moment, like a war zone. It made me think about the media circus of the World Cup party that Brazil is hosting, and how far away it felt from here.