Bodleian treasures: Henry Purcell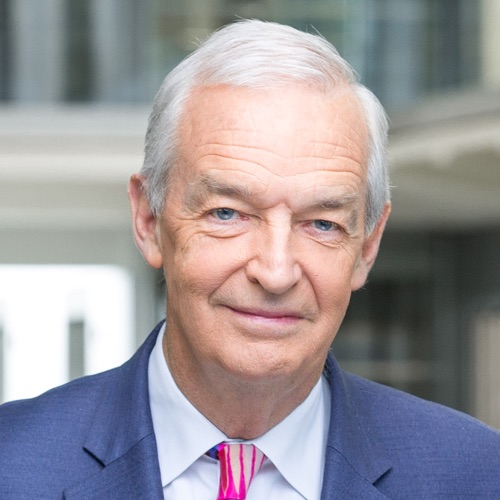 Jon Snow
Presenter
As part of our Bodleian treasures series, former chorister Jon Snow recalls singing Henry Purcell's Ode for St Cecilia's Day – "a beautiful piece by the greatest cathedral music composer of all time".
Henry Purcell (1659-1695) was the greatest English composer of his day. He continued to be recognised as the country's pre-eminent composer until the emergence in the late 19th century of Edward Elgar.
Purcell lived through politically turbulent times. Aged 10, three years after the Great Fire of London, he became a chorister with the Chapel Royal. By 1685, Purcell was Keeper of the King's Instruments and Organist of the Chapel Royal.
The death in that year of Charles II (who had restored the monarchy in 1660) was followed by the accession of the Catholic James II. In 1688 the Protestant William of Orange invaded England, and James fled to France. The Glorious Revolution was followed in 1690 by James's defeat at the Battle of the Boyne.
Purcell's connection with the Chapel Royal explains why much of his music is vocal or choral. The composer Benjamin Britten remarked: "I had never realised before I first met Purcell's music that words could be set with such ingenuity, with such colour."
Channel 4 News presenter Jon Snow maintains: "If you've ever been a cathedral music chorister – and I have – you will know one truth: and that is that the greatest cathedral music composer of all time was Henry Purcell."
Purcell penned several great operas, including The Fairy-Queen and King Arthur. The latter piece, focusing on the clash between the Saxons and King Arthur's Britons, is a political allegory of the crisis of succession that followed Charles II's death.
Dido's Lament, from his opera Dido and Aeneas, is among Purcell's best-known compositions. It is performed by a military band each year at the Cenotaph in Whitehall on Remembrance Sunday.
Several other Purcell compositions are well known today. The Lillibulero ballad, previously the signature tune of the BBC World Service, is attributed to him.
Wendy Carlos's electronic version of Purcell's Music for the Funeral of Queen Mary, composed in 1695, forms part of the soundtrack for Stanley Kubrick's controversial 1972 film A Clockwork Orange.
Purcell's music continues to influence contemporary culture. The composer Michael Nyman borrowed extensively from him in his soundtrack to the 1982 Peter Greenaway film The Draughtsman's Contract. And an extract from the opera King Arthur forms the basis for the main musical theme of Greenaway's 1989 film The Cook, the Thief, His Wife & Her Lover.