Bank app allows mobile money transfer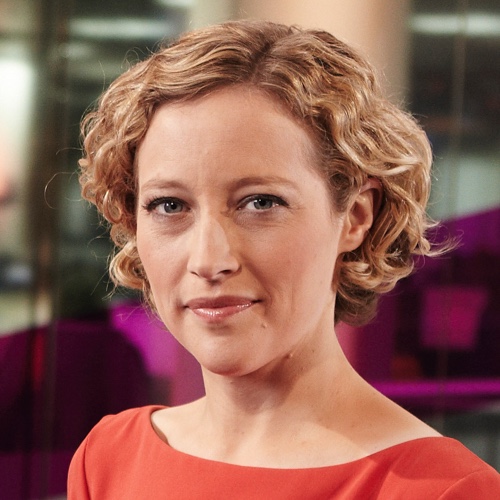 Cathy Newman
Presenter
A high street bank is launching a service that allows people to transfer money simply by using their mobile phone. The app is to be made available to consumers across the UK.
The Barclays Pingit allows users to send and receive cash to anyone with a UK current account and mobile phone number, without having to share bank details.
The app, which is free both to download and use, links the user's current account with their phone number; those sending money only need to know the recipient's mobile number.
Only Barclays current account customers can initially use the app, but a later UK-wide version aimed at all current account customers aged over 18, regardless of their bank or building society, is planned from early March.
To send money, customers can use the app available on iOS, Android and Blackberry, or they can register online to receive payments regardless of what type of phone they use.
Read more: App market explodes for techie toddlers
Is it secure?
Antony Jenkins, chief executive, Barclays retail and business banking said the app could "revolutionise" the way people send and receive money.
He said: "For friends splitting the cost of dinner, repaying a borrowed £10 or people sending money to a son or daughter at university, it's free, quick, convenient, secure, and easy to use.
"You can send and receive money in seconds, without having to enter account details."
Payments must range between £1 and £300 and the maximum someone can receive in a day is £5,000.
Barclays said transfers were as safe as any other banking transaction and the app was protected by a five digit code set by the user.
Africa in the lead 

Africa is way ahead of much of Europe when it comes to transferring money via mobiles. Kenya launched the M-Pesa mobile money transfer system back in 2007. The system has been embraced by developing countries where few people have access to a bank account but many have a mobile phone. 
Rachel Springall, spokeswoman for comparison website Moneyfacts, said: "Whilst this feature strives to be a secure service, customers need to ensure that they input the correct mobile number on outset and that they are careful when making transfers so as not to select the wrong amount.
"It will be interesting to see how other lenders react to this release, especially since the launch of mobile banking as a whole has met many customers day-to-day banking needs."
Cashless society?
Author of the brands and marketing blog Communities Dominate Brands, Tomi Ahonen says we are quickly moving towards a society that no longer has a need for money, and Turkey could be the first country to get there.
He wrote: "Visa said in 2011 that the future of payments is mobile. Yes, we've had cheques and plastic money in credit cards and bank debit cards, and contactless payments like Oyster and Octopus cards, and e-money like Paypal. But none of those killed cash."
He added: "Kenya, Somaliland, Estonia, South Korea and many other countries are in the race to be the first to eliminate cash and replace it with mobile money…. But the first country to give a definite date was Turkey, who said in 2011 that by 2025 Turkey will end the manufacturing of cash. Wow. After thousands of years of cash, we will live to see the end of cash, and Turkey may well become the first cash-less country in the world."
More technology stories



26 January 2012




29 January 2012