Arrested Briton's family fear blackmail plot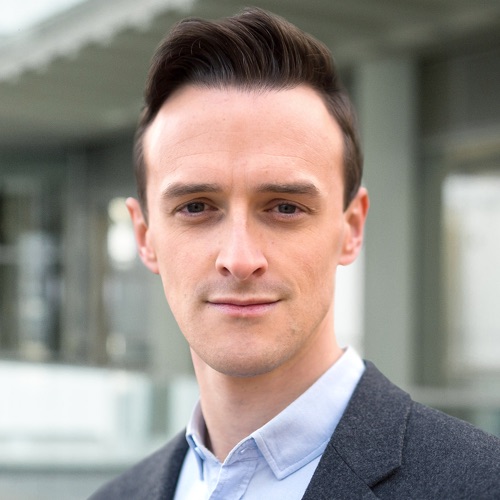 Ciaran Jenkins
North of England Correspondent
The family of a British pilot arrested on suspicion of murder in the Central African Republic after he reported a suspected massacre say they suspect he is the victim of a blackmail plot.
David Simpson, of Gillamoor, in North Yorkshire, says he stumbled upon the mutilated bodies of 18 people believed to have been tortured and killed by Joseph Kony's Lords Resistance Army while he was working with colleagues of a safari firm to try and find a water supply.
The 24-year-old, who flies clients around the Central African wilderness to hunt game, said he found the bodies in remote bush land, burned with scalding water and hacked to death with machetes.
But when he went to report the gruesome discovery to the authorities in the country's capital, Bangui, he and his Swedish boss, Erik Mararv, were detained and later charged with murder. Another 13 of the company's local staff were also accused of murder.
His family fear he is the victim of a blackmail plot.
Joseph Kony
"All they've done is – they've seen it, they've reported it," his brother, Paul, told Channel 4 News in Gillamoor. "Blackmailing them really."
Paul was with his brother shortly before he was detained, which was more than six weeks ago. David said he had been flying over the south east of the country, near Bakouma, when he saw the bodies.
The pilot said he believes militia linked to the feared warlord, Joseph Kony, are responsible for the massacre.
With a history of numerous coups, years of unrest have meant that armed groups with illegal weapons are active in the north of the country.
However the unrest has spread across the country since the appearance of the Lord's Resistance Army (LRA), rebels of neighbouring Uganda. Since 2009, populations of several towns and villages have been forced to flee by as a result of the activities of the LRA, which are notorious for a vicious campaign of murder, abduction, mutilation, sexual slavery and forcing children into fighting.
Yet the republic remains popular with western tourists eager to hunt rare and highly-prized game. Pictures of tourists hunting animals such as Savanna Buffalos, Western Roans, Giant Forest Hogs and Western Bongos have been posted on blogs online.
'Slow response'
Mr Simpson's family fear that the authorities, which have struggled to contain the gunmen, are too frightened to pursue them.
"They're really covering up," the charity told Channel 4 News. "It's a face saving exercise where he's actually scapegoated for lack of ability to actually apprehend those who have done this kind of activity."
But his family have also said that they are disappointed with the Foreign and Commonwealth Office, whom, they say, has been slow to respond.
"They just pacify," his father said. "Say 'there's nothing we can do, Mr Simpson'. They've said they've put a protest in, but as far as I'm concerned, they've put it in a month too late."